I've just listed these cute new
accessories. These hair bow clips are made from two layers of fabrics, black and red with white polka dots and cute silver crossed pistols, just £4.49 per pair!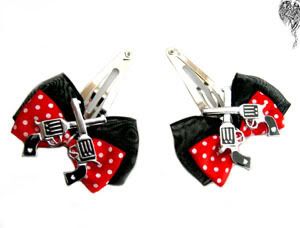 Our most popular so far have been the bloody meat cleaver studs, approx. 1cmx2.5cm, very cute and unique, just £3.99 per pair!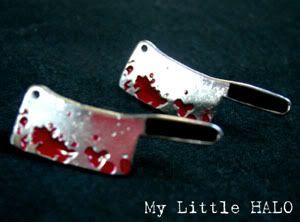 Great value on these bow hair clips, just £1.99 each and approx. 8cmx6cm, available in either black and white or green and black. Made from two layers of ribbon, with cute stars print.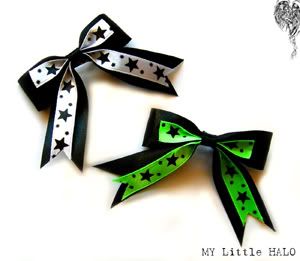 I love these star earrings, green and black stripes approx 2cmx2cm. just £3.99 per pair.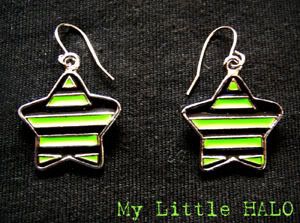 And lastly these earrings, similar to the hairclips, silver and black crossed pistols dangly earrings, approx. 2cmx2.5cm, just £3.99 per pair.