I have been working on a few new bits this week. First up is a gothic/burlesque style corset top in red satin, overlaid with black lace and lined with black cotton. The top has a halter neck strap, front zip fastening that opens right out and a black ribbon lace up corset style front panel. The bust and lower hem are finished with black lace trim. This corset top is now available on my website in regular and plus size!
Red Satin Burlesque Corset Top....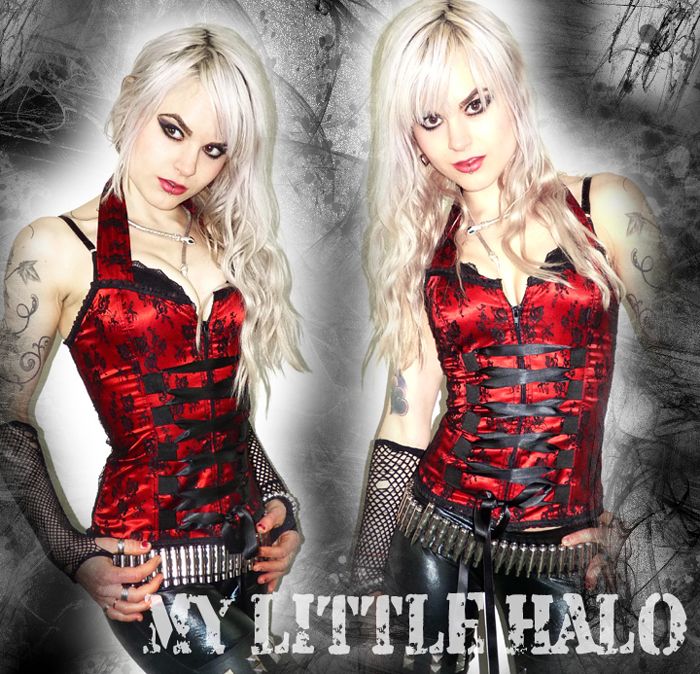 Next is a cute new zebra print mini skirt made with a black stretch cotton waistband, gathered black and pink zebra print lycra over an underskirt of black lace which is finished with a lace trim. The waistband features large silver eyelet strips with bright pink lace up corset style front. This skirt is available in regular and plus size from the punky skirts section of my website.
Pink Zebra Print Mini Skirt...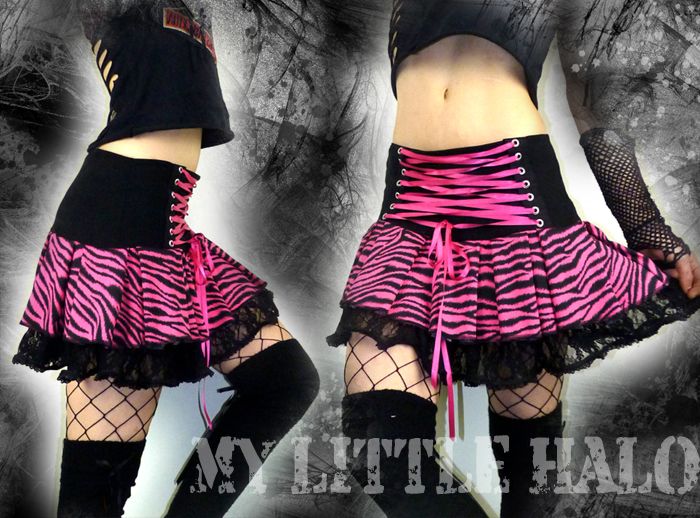 And lastly, this dress was actually a custom order that got lost in the post, and after sending a replacement, the original turns up at my door. So I added the pre-made dress to my sale and it sold right away but I also added it as a regular item to my website available to regular and plus size from the long sleeved dresses part of my site. It will only be around for as long as fabric stocks last though!
Its a hooded dress top in black and cream skulls print with black sleeves, skull print hood lined with black cotton, black front pocket and skull print cuffs on the sleeves.
Cream Skulls Print Hooded Dress Top...