I'm getting behind with this blog! Here are a few new pairs of one of a kind leggings that I've made this week.
The first I made because a customer requested something fairly similar but I wanted to be sure I could do some in the same sort of style first so made these as a practice pair. She was looking for some glam rock inspired faux leather lace up trousers so I made these similar black leather look leggings with lace up sides using large silver eyelets with lots of small silver studs and star studs and round studs on the front. Anyway I was really pleased with how they turned out so I decided to list them on my website as a one off piece. They've already sold.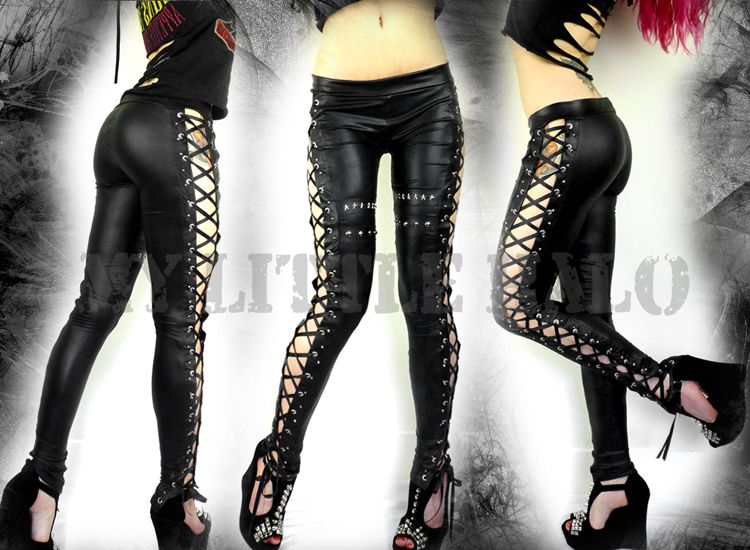 Next are a pair of patchwork leggings in leopard print soft velvety velour with alternate panels of black lace and black cotton with plain leopard body of the leggings and leopard at the ankles. These are another one off pair and will fit UK sizes 8/10/12 with the below measurements.
*WAISTBAND: 29.5"-33"
HIPS: 33.5"-37"
Leopard & Lace Patchwork Leggings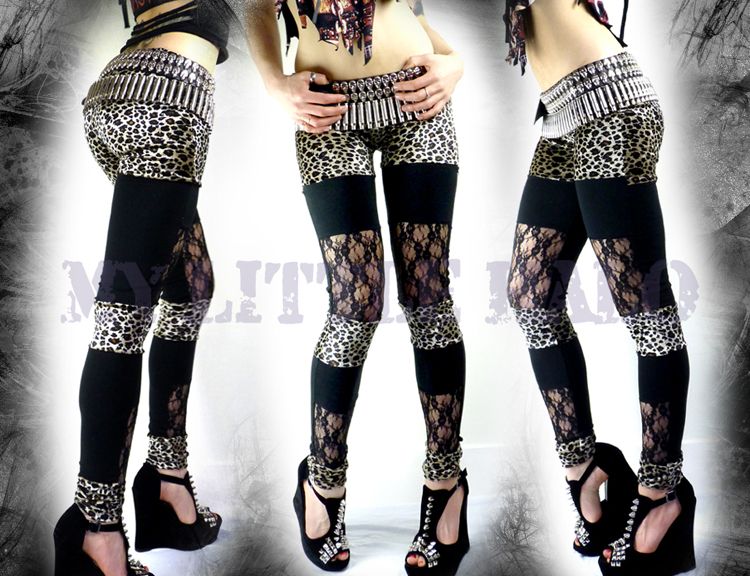 Lastly another pair of patchwork rocker chick leggings made from random panels of grey and black tiger print, see through sparkly, glittery mesh, star print and black cotton. These fabrics are all quite light and good for summer. They will fit UK size 8/10/12 with the below measurements.
*WAISTBAND: 29.5"-34"
HIPS: 34"-38"
Tiger Print & Sparkle Mesh Patchwork Leggings