I've just listed a couple new pairs of patchwork leggings for sale. They are both one of a kind unique pairs but this time I made them a bit larger than normal, as I've had so many requests for my one of a kind clothing in larger sizes. Obviously the reason I dont normally do this is because it's difficult to model bigger sizes but I made them work somehow!
The first pair are available in a UK size 12/14 and are made from gorgeous purple leopard print with panels of black gothic stretch lace and black cotton with a super stretchy elasticized waistband. The design on the front and back are different, I kinda wish I'd left the back of them plain black as I think there's too much going on but hopefully people will still like them!
Purple Leopard Print & Lace Patchwork Leggings...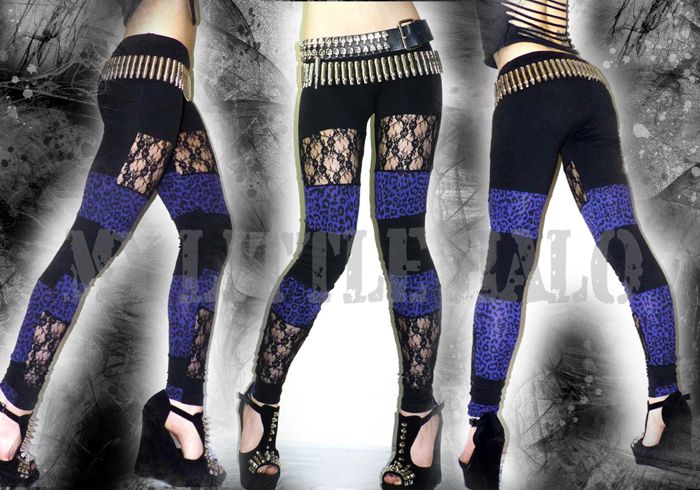 The second pair are black and white stripey patchwork leggings, made from 10 alternate stripes of black and white cotton lycra which is really comfortable to wear. The seams are on the outside to give them more of a punk feel. They will fit a UK size 12/14/16 and as you can see they are quite long so do best going to a girl on the taller side :)
Black/White Super Stripe Patchwork Leggings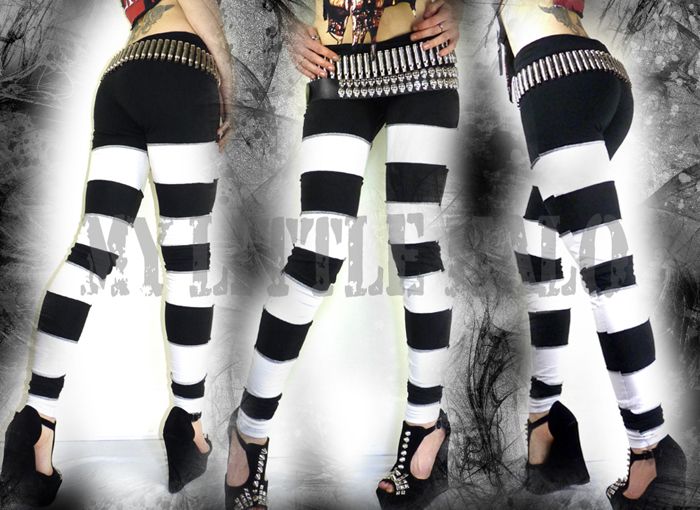 As I said, they are both one of a kind pairs and only available in these sizes, though as they are pretty stretchy they will fit more than one size. Please see the full list of measurements directly on my website as it's been a long day and I can't be bothered to type them out right now! Both are currently listed at £24.99 each and for 2 more days the shipping is free!