Well so far this year I swear I have literally not stopped sewing. The orders have been flowing in which is amazing, never imagined my little clothing company would ever be doing this well! :D Though I hope I will soon be able to find time to make lots of new things. I did manage to make these one of a kind zebra print leggings just before new years, which sold pretty much right away. They are black cotton lycra leggings with criss-crossing front panels of cream and black zebra print jersey and skulls print, with plain black backs and a cute matching skull print waistband.
I really liked this design but it was a one of a kind pair, using up my remnants of this zebra print fabric which is no longer available. So I decided to make another similar pair of leggings in pink zebra print and the same skulls print since I still have a fair bit of this fabric and these will be a regular item in regular and plus size, for a limited time only while the fabrics are still around! They are available from the tights and leggings section of my website.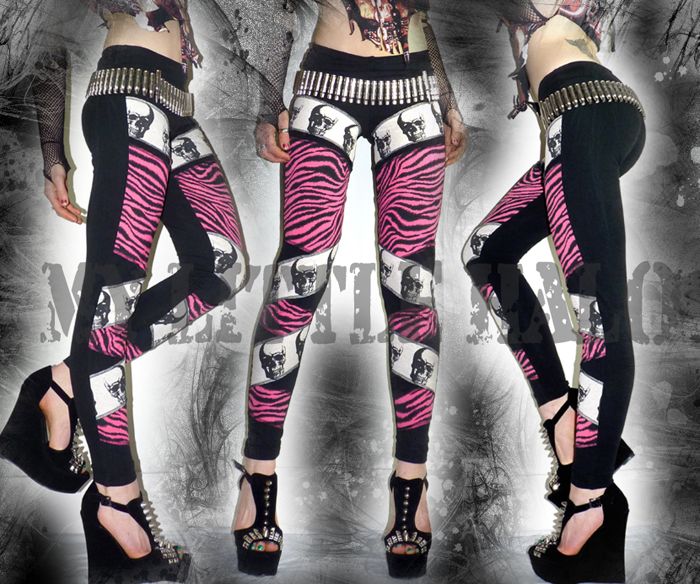 And lastly, I made another hooded dress top, since they seem to be my most popular items at the moment (after leggings!) This one is made from black cotton with panels of velvety tan and brown shimmery leopard print on the front and back, with a leopard print hood, lined with black and matching front pocket and cuffs on the sleeves. It's available custom made to fit regular and plus size.