I've just listed a couple of new items on sale.
First up is a black and white PVC corset top. It has a front zipper fastening that opens right out, a white PVC halter neck strap and matching white decorative lace up panels on the bust with silver eyelets. The back of the top is plain black and has a straight line cut.
SIZE 8/10 £14.99
Black & White PVC Zipper Corset Top
Second is also made with black PVC, it is a little lace up bustier top with an adjustable front lace up fastening, adjustable elastic halter neck straps and decorative silver eyelets on the bust. The bust also has some hidden support.
SIZE 6/8 £15.99
Black PVC Lace Up Bustier Top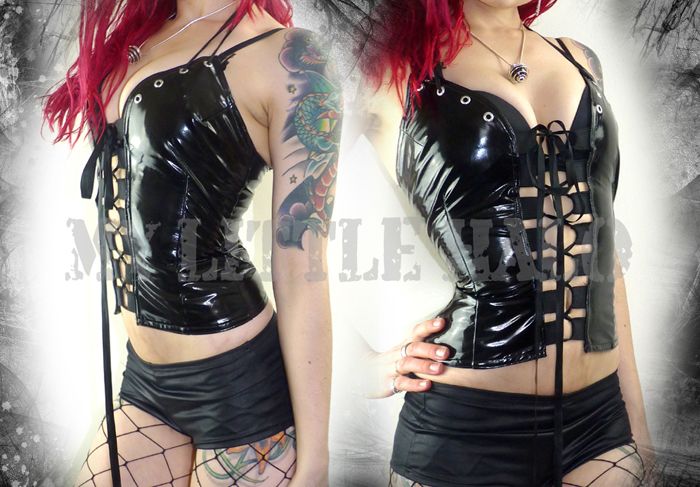 Lastly is a simple yet elegant strappy top in velvet look soft, stretchy velour with black spaghetti straps that crossover at the front and the back.
SIZE 8/10 £13.99
Black Velvety Strappy Top