This week I had a couple of custom items to make using some special fabrics the customer sent me, which was fun. The first is a cute red and white polka dot dress based around the style of my denim rocker chick corset dress. It has a fitted upper body in polka dot with silver D-ring lace up front with white ribbon and white faux leather, with white lace trim on the bust and polka dot halter neck strap. The lower half is a gathered polka dot cotton circle skirt with lots of white tulle underneath and mini faux leather lace up panels. I enjoyed making this dress and was really pleased with how it turned out, so I hope my customer loves it too!
Custom red/white polka dot corset dress...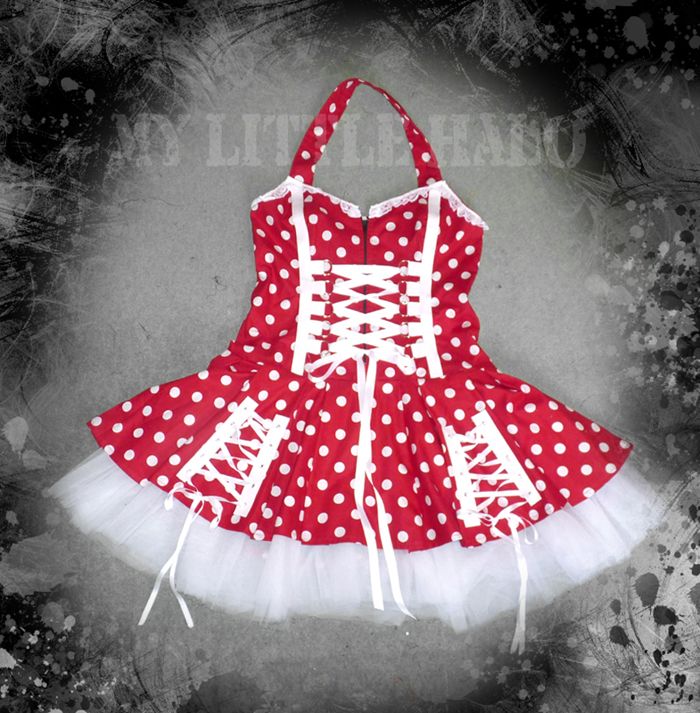 My customer also sent me some very cute penguins print fabric and pirate skull and crossbones print to work with. She wanted some mini skirts in the same style as some of my existing punky mini skirts with black stretch cotton waistband and gathered two tier lower half with the penguins and skull fabrics overlayed on black cotton, with matching ribbons lace up on the corset style waistband.
Custom penguin print mini skirt and skull and crossbones print skirt...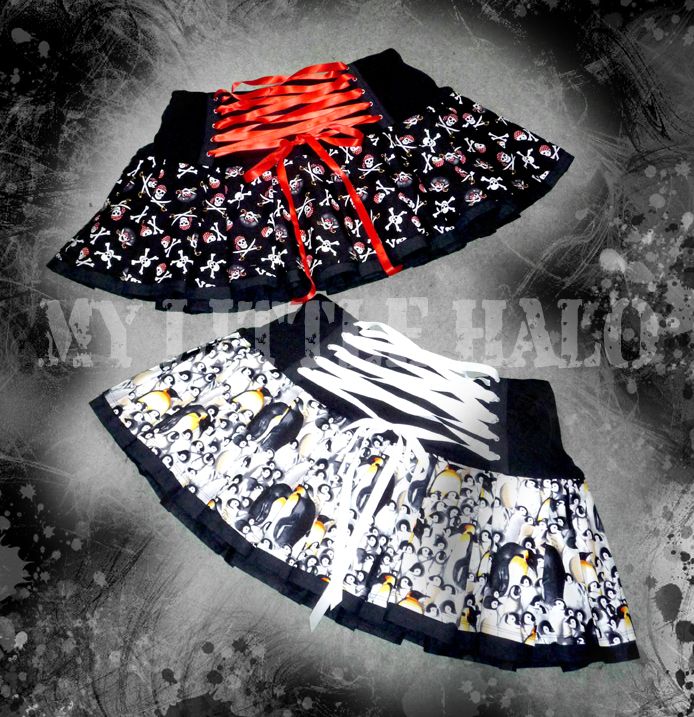 And lastly I made another pair of one of a kind leggings using up some fabric scraps that had been discontinued, they are made from black cotton with diagonal and overlapping panels of fluorescent green and black stripey print and black and white star print with plain black snuggly cotton backs. The green is a lot brighter in real life, the photos dont do it justice! They are available in a UK size 8/10 but the full info and measurements can be found in the one of a kind and unique leggings category on my clothing website.
Fluorescent green stripe and star print leggings...