I have a couple of new things in stock as of today! My
Yuurei handbags are bag in stock due to popular demand, aswell as a new shoulder bag/messenger bag in the same style!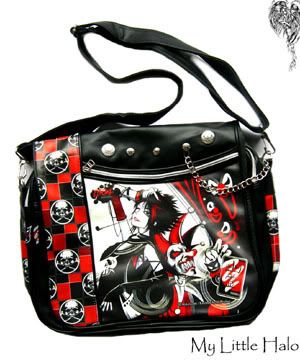 Also back in stock is one of our topsellers, these cute bloody meat cleaver studs, now available in regular dangly style earrings aswell!