Last week I made a new one of a kind pair of pink leopard print leggings with black and white stars, which somehow sold before I even got round to posting them on facebook or anywhere else! I was quite impressed with that actually : ) Anyway when I did post it on facebook they seemed to get quite a lot of love, so I decided to make some similar as a regular item, for sale from the leggings section of my site. They are slightly different to the original but I think I prefer them to be honest. The upper body bit on the front is made from pink sparkly leopard print, with alternating panels of pink leopard and black and white star print overlaid onto black spandex lycra. The back is plain black and the lycra fabric is really stretchy and moulds to fit the legs like a glove!
Here's the new pair of pink leopard/stars leggings....
And the old pair...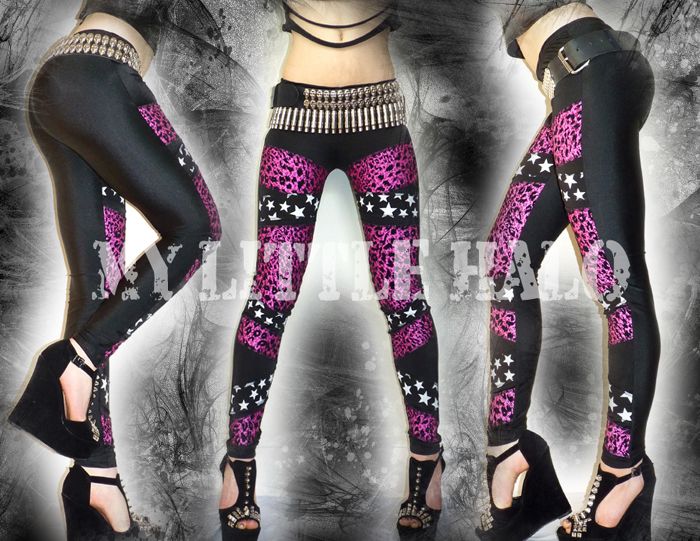 And also from this week I have another new pair in green and black! I love the combination of bright green and black and I have no idea why I haven't done more stuff like this. They are also made from black spandex lycra with panels of vertical fluorescent green and black stripes decorating the front at alternate diagonal angles. Both pairs are available in regular and plus size from my shop. The photos didnt come out very well, they dont accurately show how bright they are, but take it from me-they are fluorescent!