Made a few more new items this week. I decided to have a go at making some of those cute high waisted hot pants shorts out of black spandex lycra which are incredibly comfy to wear and look pretty sexy. The legs finish right at the top of the thigh and the stretchy elastic waistband holds the waist in at it's thinnest part to show off curves. I also made another pair of high waisted hot pants in black and white stripe which I think are pretty cute too.
Black Spandex High Waisted Hot Pants
...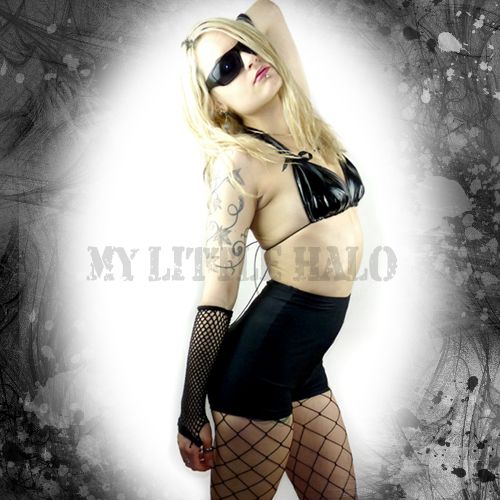 Black and White Stripe High Waisted Hot Pants
...