I was bored yesterday and decided to treat myself to making a new one of a kind piece of clothing, which is always the thing I find most exciting and enjoyable to do. It's a studded bustier style top in red tartan and black and red cherries print in alternating panels. The front features black faux leather straps studded with silver pyramid studs and an adjustable lace up fastening with large silver eyelets. The back has more faux leather studded straps that cross over and the halter neck strap has a large silver buckle fastening that can be adjusted to fit.
It is a UK size 10/12 and the full measurements and details are listed on my website under the one offs and custom clothing area of my site.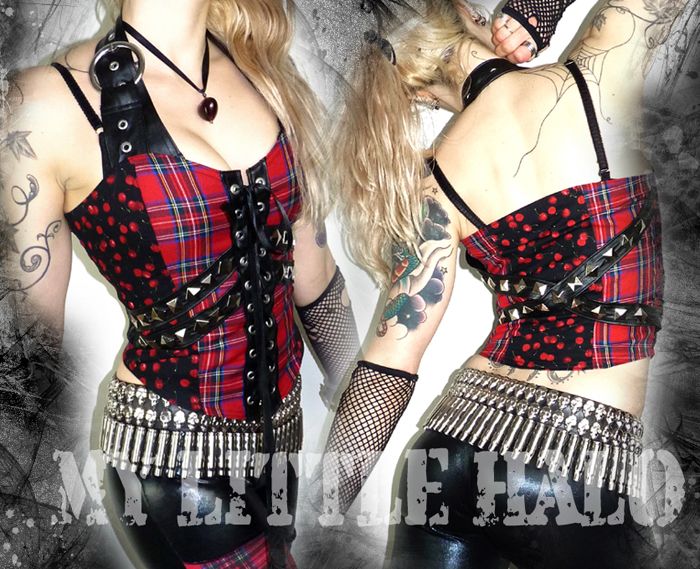 New pair of leggings! I wasn't sure whether these would be a one of a kind pair or a regular item for all sizes, but after getting such a good response on facebook, decided to make them available made to fit, for regular and plus size. They are made from black cotton lycra with slanted panels of black and white skull and crossbones print and polka dot print on the front. As they are made from cotton they are super soft and comfy to wear. They are available to buy from the tights and legging section of my website.