Two new pairs of patchwork leggings. The first are purple and black two tone patchwork leggings made from alternating panels of purple and black stretchy cotton. These leggings are available custom handmade in all sizes up to a hip of 52".
Purple and Black Two Tone Patchwork Leggings
....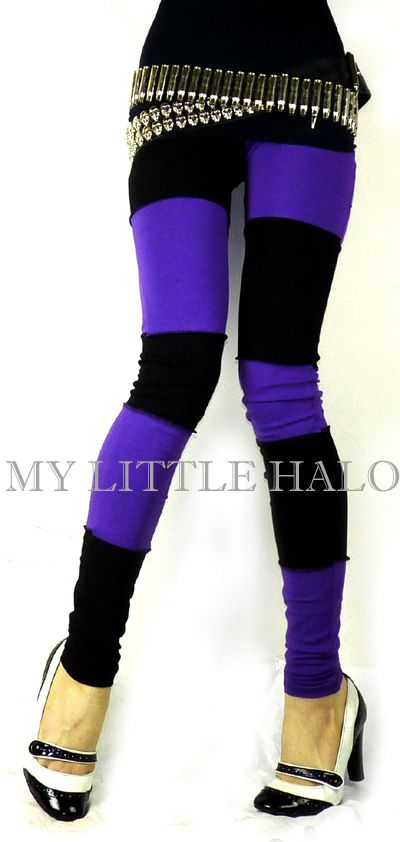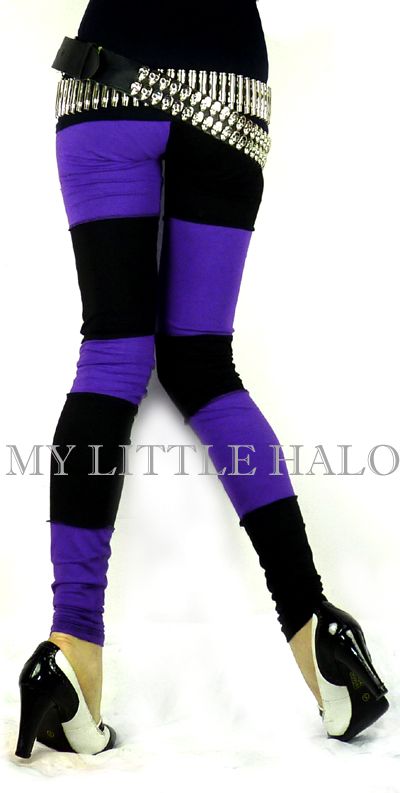 The second are a one off pair made from panels of purple and pink floral graffiti lycra, purple cotton overlayed with black glittery mesh and black cotton....
These are available in SIZE 10/12, fitting a waistband of 30" up to 34" and hip size of 35" up to 39".
SALE PRICE £14.99!!
This pair has a different design on each side so they can be warn in two different ways!
Purple & Pink Floral Patchwork Leggings
.....