I had an epic day of sewing new things today. I made 2 new pairs of patchwork leggings, 2 new pencil skirts and a dress. I managed to find time to photograph the leggings today and hopefully will get time to do the others tomorrow.
Both leggings are one off items, available in size 10/12/14 as they are super stretchy and will fit a large range of sizes.
The waistband will fit a measurement of 31" up to 35" and the leggings will fit a hip measurement of 36" up to 40".
The first pair are made up from black and off white
zebra print
jersey, black and white
star print
cotton and plain black cotton. The back and front are different so you can wear them whichever way round you prefer. Get two different looks out of one pair of leggings! I photographed them both ways round..
Zebra and Stars Patchwork Leggings
...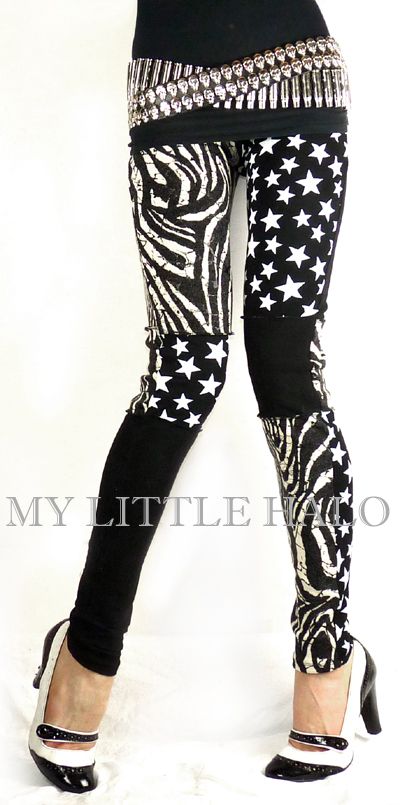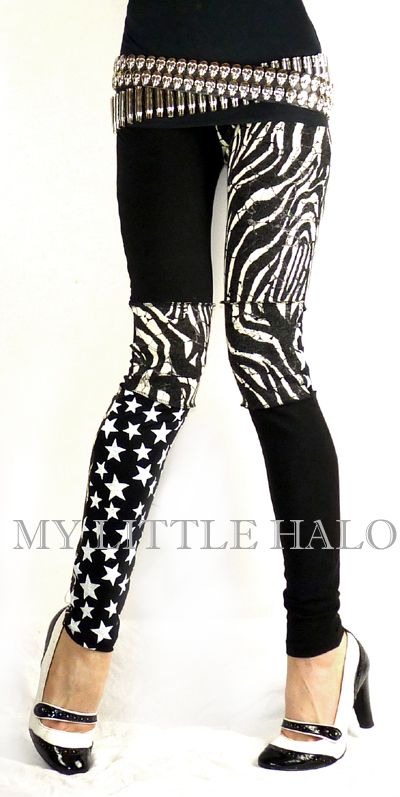 The second pair are made up of purple cotton overlayed with sparkly black mesh, black and white star print cotton and plain black cotton. And again these can be worn two different ways as the front design differs to the back.
Purple Sparkle Patchwork Leggings
....