Had a super busy day of sewing customer orders today and here are the items I made!
All are currently available on the website, custom hand made to fit any size!
Red Tartan Punk Mini Skirt
....
A punky, gothic mini skirt made from a soft stretchy black cotton waistband and a tiered rah rah style lower half made with gathered red tartan and black cotton. The waistband has a decorative lace up panel with silver eyelets and black ribbon and the skirt has 4 decorative "D rings" hanging at the front of the skirt and 2 at the back.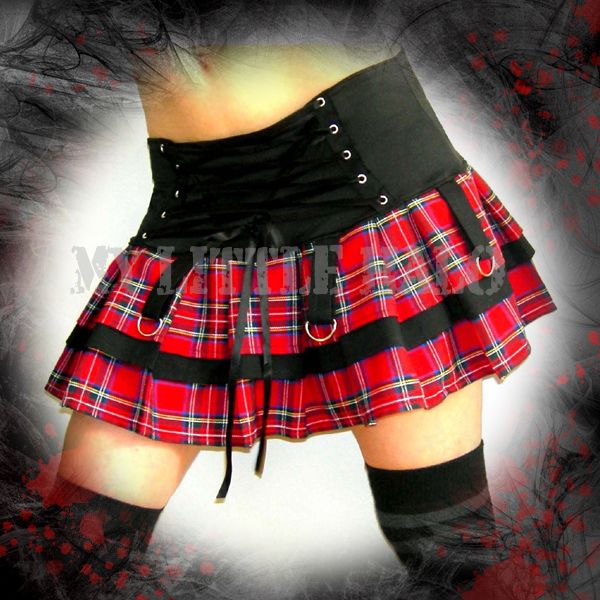 Black Gothic Lace Mini Skirt
...
A cute gothic skirt made with three tiers of gothic black lace with a black stretch cotton waistband and decorative black ribbon lace up panels on the waist that tie into bows at the end.
Jade Floral Lace Zipper Top
....
A sexy, gothic fitted top made from black and jade blue floral lace with a halter neck strap and zipper fastening at the front which comes completely undone with black gothic lace up panel. The back is a straight line like any halter neck top.