Yesterday amongst orders I managed to find time to make a couple of new things, including a new style of skirt that I haven't had the courage to try before and another pair of
patchwork leggings
.
They are emo, punk style patchwork leggings made from alternate panels of black cotton and
leopard print
lycra. One side starts with leopard at the top and finishes with black cotton at the ankles, and the opposite side is the other way round-with black at the top. The waist is high enough to allow room for wearing them either way round, depending on your mood. I love making leggings in this way because you can achieve 2 different looks out of one pair!
Leopard Print Patchwork Punk Leggings
...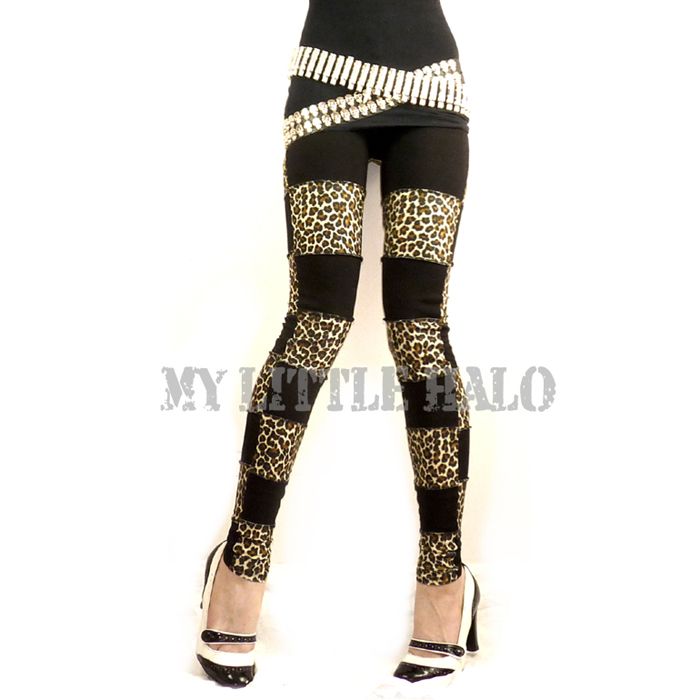 They are
full length
, non-see through and high quality
leopard print leggings
. They are a one off item available in one size only, however the fabric is pretty stretchy, as is the waistband so they will fit a large range of sizes.
SIZE 8/10/12
MEASUREMENTS
*WAISTBAND 29" up to 33"
*HIPS 34" up to 38"
*INSIDE LEG LENGTH 32"
PRICE £19.99