I had a custom order this week, which is always fun as it's much more challenging than repeating the same designs over and over and so my brain actually gets a good bit of use. It's a short strappy dress made from deep ruby red coloured cotton overlaid with black polka dot lace and pretty black lacey straps. The bust cups and elastic straps are finished with black lace trim and the bottom of the dress features lots of gathered black polka dot lace which is attached with more pretty black lace trim and yet more lace along the very bottom edge of the dress. I made the straps out of black elastic to ensure a good comfy fit and added the black lace on top and lastly a cute little black bow in the middle of the bust to make it look complete.
I'm very happy with how this dress turned out and I hope the customer is too!
Red/Black Lace Strappy Dress....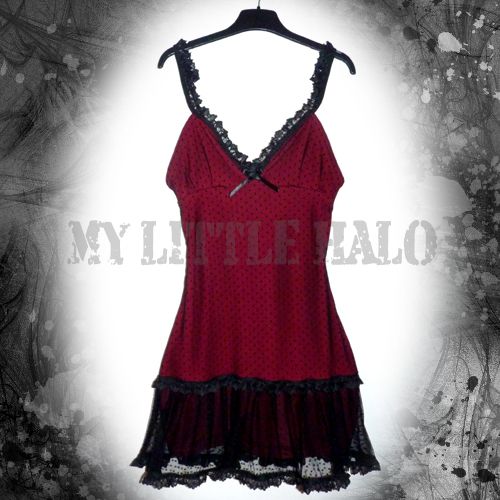 And here's a close up of the bust..