Ahh it's been such a busy couple of weeks, but I'm finally on top of orders and today I even had time to make a new pair of one off unique leggings. I have a ton of fabric that I need to get rid of before I move house so it's a great excuse for me to put some fabric scraps to use and make something new from them.
I love this pair of leggings. They are emo/scene sort of style patchwork leggings with purple and black leopard print cotton and black mesh in alternating panels.
They are a uk size 8/10 fitting the below measurements:
*WAISTBAND 28-32"
*HIPS 34-37"
Purple Leopard Print Mesh Leggings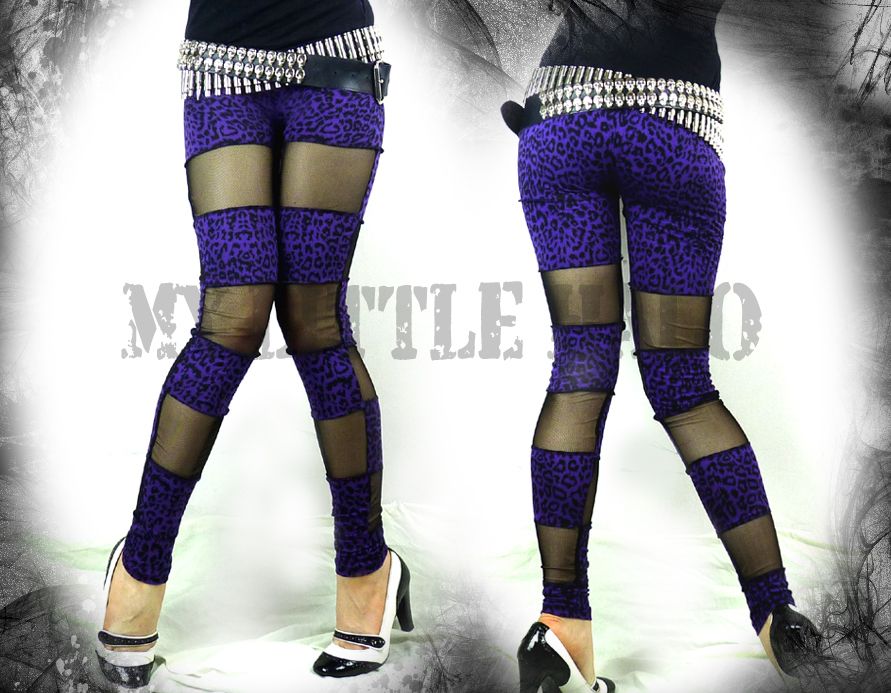 In keeping with the animal print theme, I also had time to reshoot my pink zebra print leggings in the slightly different newer pink zebra fabric.
Pink Zebra Print Leggings