Looks like today is going to be another hectic one, here are some of the things I'll be working on over today and tomorrow...
Turquoise Tartan Mini Skirt
...
A punky mini skirt with turquoise blue punk tartan fabric with lots and lots of gathers, with a stretchy black waistband and lace up matching blue ribbon and metal D-rings.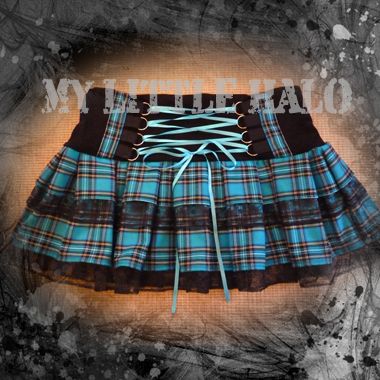 Long Sleeved Gothic Lace Top
....
A long sleeved gothic top with black lace sleeves, decorative lace up front with translucent lace middle.
Red Tartan Mini Skirt
..
A red tartan gothic/punk style cute mini skirt with lace up front and decorative metal D-rings.