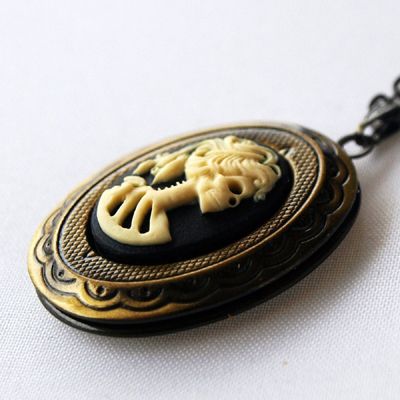 Today I thought I'd write about Glamasauras, one of my favourite crafters at the moment. She's a fellow one woman business, making adorable and unique jewelry and accessories including brooches, hairpins, necklaces and pendants and totally gorgeous plugs! Of course most of the black ones are my favourite but she makes tons of super cute and colorful stuff too!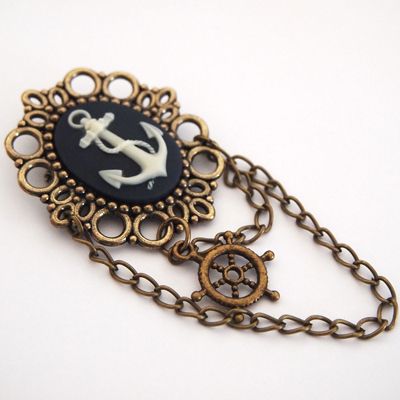 To the left you can see one of my favourite necklaces on her website-Skeletina Locket Pendant.

A gorgeous Antiquey-looking skeleton lady cameo necklace.
And to the right-Sassy Sailor Nautical Brooch. Perfect for spicing up any jacket or coat. I adore nautical/anchor themed stuff so naturally this has to be one of my faves.
Below have to be some of the most unique and interesting ear plugs I've seen. I'm not normally a fan of stretched ears but these are just too cute and definitely make me want them so I could wear them! If any of this stuff takes your fancy, click the image to visit her online store now to see plenty more awesomeness!