I've had a fair few custom orders recently which has been fun and here are some of my favourites....plus most of the others I didnt manage to get a photo of!
The first customer was looking for a long black velvet gothic skirt which is tight fitting down to the knee with three tiers of ruffles fanning out as the skirt goes down. This took me much longer than I had anticipated but I did enjoy making it as its a bit different to my usual style and am pretty pleased with how it turned out.
The next is a pair of patchwork leggings in black and white polka dot print jersey and plain black, with alternating panels on each side.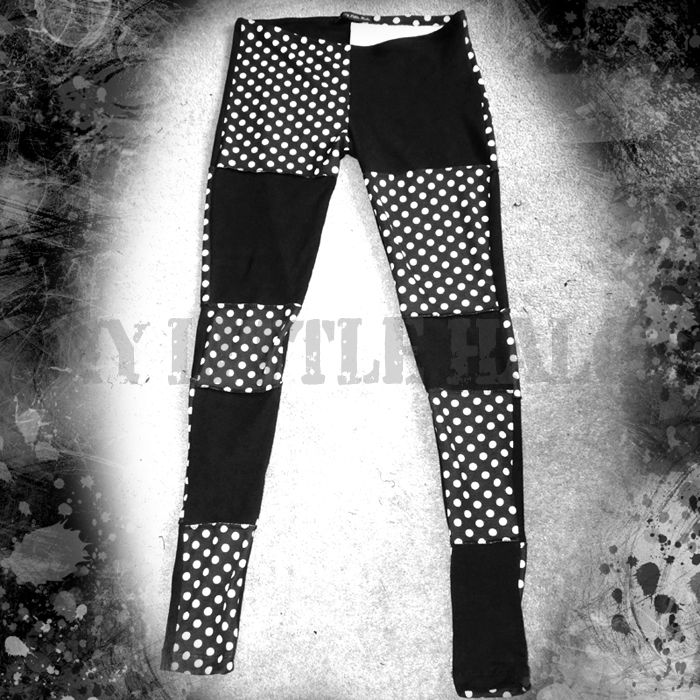 And lastly, this customer was looking for some wet look black studded leggings similar to the pair I sell on my website with large silver pyramid studs, however she wanted them to be more unique and with different types of studs and asymmetrical.